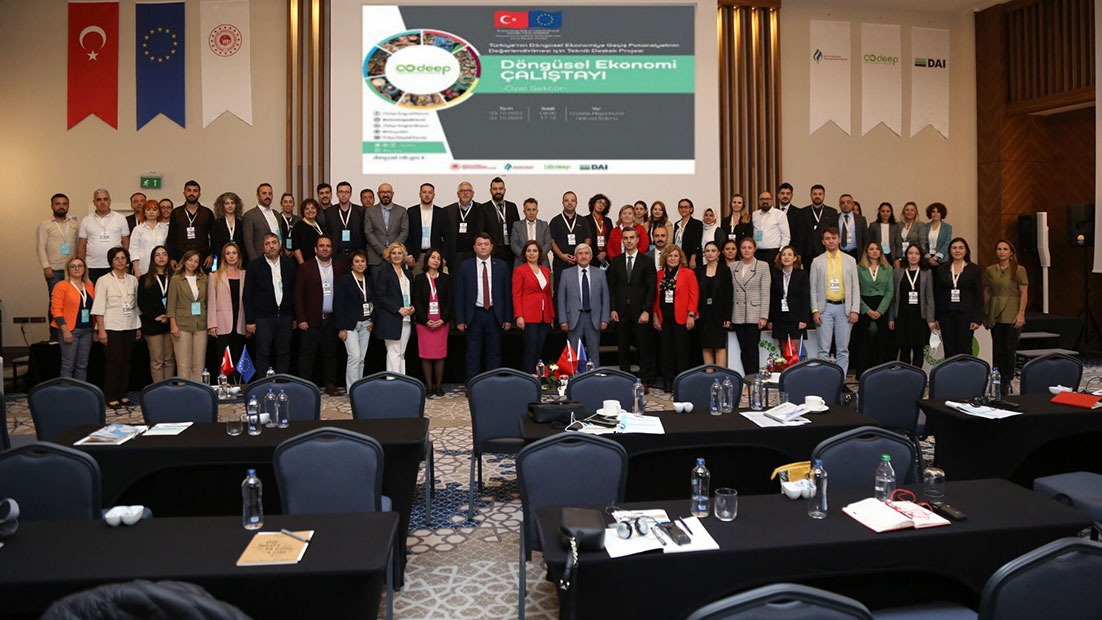 Diverse Circular economy workshops for public and private sectors were held in Ankara within the scope of Technical Assistance for Assessment of Turkey's Potential on Transition to Circular Economy (DEEP Project) carried out by the Ministry of Environment, Urbanization, and Climate Change to encourage Turkey's transition to a circular economy and to strengthen Turkey's institutional and technical capacity in transition to a circular economy in line with the EU Circular Economy Model.
The circular economy workshops were held for the private sector on 3-4 October 2022 and for the public sector on 5-6 October 2022; it was aimed to receive the evaluations and feedback of the stakeholders, exchange ideas with the stakeholders, and contribute to the preparation of the "National Circular Economy Strategy and Action Plan" roadmap.
Through the workshops, EU good practice examples were shared with stakeholders, financing opportunities and inter-institutional cooperation opportunities were evaluated; another step has been taken to assess the differences between EU and national circular economy policies and practices.
The workshops have produced many useful resources for policy-makers, that can be found in the "Documents" section within the following website: https://dongusel.csb.gov.tr/en/circular-economy-workshops-held-in-ankara-news-279088