About
The Switchers Open Eco-Innovation is the new platform that enables the matching between the seekers of green and circular business solutions (companies and public institutions) with the providers (start-ups/entrepreneurs) using an open innovation approach.
The participatory process starts with challenges set by drivers or enablers supporting project ideas and sustainable start-ups, from both the public and private sectors, in the Mediterranean area. All challenges respond to the goal of innovating in the sector of green entrepreneurship and circular economy. Entrepreneurs can submit proposals for one or more challenges as individuals or on behalf of a group.
Methodological Framework for Open Innovation Enablers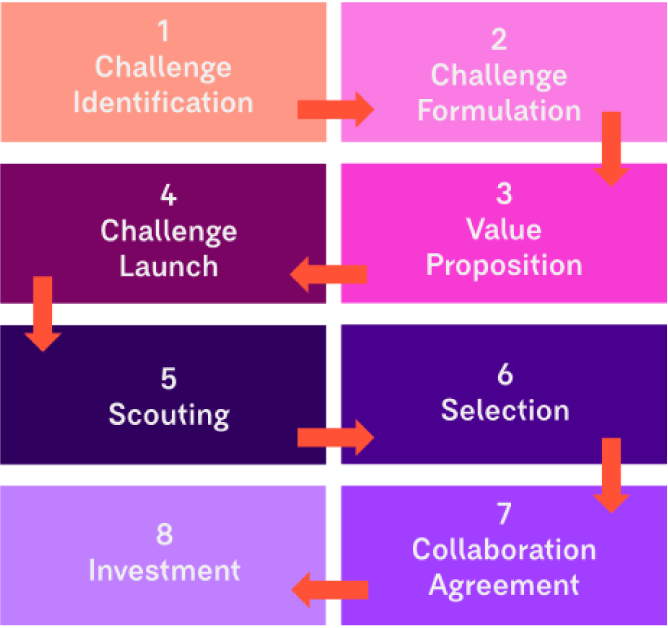 This novel tool was developed by the Regional Activity Centre for Sustainable Consumption and Production (SCP/RAC) within the framework of SwitchMed, a programme funded by the European Union, and STAND Up!, an EU funded project under the ENI CBC Med Programme, with the aim to develop activities aiming at creating demand for sustainable products and services from both companies and public entities.
The platform offers a way of fostering this demand through the promotion of eco-innovation as a way of supporting organisations to incorporate new green and circular solutions in their business models.
Go to the platform
Contact us
Regional Activity Centre for Sustainable Consumption and Production (SCP/RAC)
UN Environment Programme / Mediterranean Action Plan (UNEP/MAP)
Convention for the Protection of the Marine Environment
and the Coastal Region of the Mediterranean (Barcelona Convention)
Address:
Sant Pau Recinte Modernista,
Pavelló de Nostra Senyora de la Mercè
Carrer de Sant Antoni Maria Claret, 167
08025 Barcelona, Spain
Your message has been sent. Thank you!